PGA DIGITAL PROGRAMS

Introducing PGA Junior Golf Camps Digital. Junior golfers can now participate in a PGA Junior Golf Camp from the convenience and safety of home or a local golf course with our new PGA Digital Camp series.
Whether you are "snowed in" for the winter or just feel more comfortable with an online program during the pandemic, the new virtual camp is for you.
Packed with the same rich golf instructional content you have come to expect from PGA Junior Golf Camps, PGA Digital Camp consists of 5 "camp days" of golf instruction, just like one of our summer camps. PGA Digital is powered by Ikonic Golf, a mobile platform desinged to deliver virtual instruciton to golfers through Lesson Modules.
Everything you need to know about camp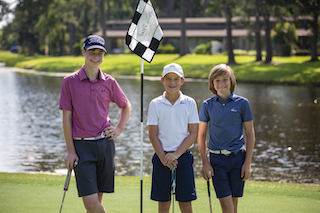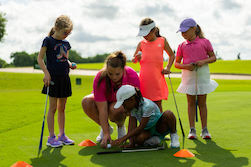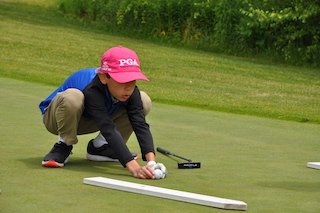 Camp Highlights:
PGA Digital is easy and convenient. Simply download the app and follow the modules.
Your child can practice new skills at home or at your local golf facility, it's up to you how and where you practice.
PGA Junior Golf Camps Digital is intended for junior golfers ages 7 to 15 who are beginner or intermediate golfers. (Not to worry, our advanced programs will be released soon)
All tools, activities and resources are available in a single online format.
5 action packed camp modules including instruction led by certified PGA Professionals.
Each Module focuses on developing a key golf skill with instruction plus practice activities (including at home drills) to work on skill development.
Daily modules are designed to take 2-3 hours to complete and can be repeated at any time…it's up to you and your child.
PGA DIGITAL CAMP - JUNIOR
PGA Digital Camp is composed of five modules, including putting, short game, bunker, approach shots and tee shots. Each module is designed to represent a "day of camp" in which the PGA professional instructor will walk your child through instructional drills and practice tips that can be done either at home or at a golf facility. Modules include video presentations combined with activity sessions that provide instructional topics paired with a structure to practice each new skill. This is how golfers improve!
PGA DIGITAL CAMP - PARENT/CHILD - INT/ADV
If you are a golfer and would like to further develop your basic golf skills, the Int/Adv program is for you. You can work on your game while helping your child learn the basic skills of golf. The program also includes fun activities you can do alongside your child.
PGA DIGITAL CAMP - PARENT/CHILD BEGINNER
Want to learn alongside your child? PGA Junior Golf Camps Digital is offered in a Parent/Child format allowing you to participate in your child's digital camp and receive instruction on how to improve your game. The Parent/Child camp series is offered in two formats: one for the parent who is a beginner and also for the parent who is already playing the game. If you are just getting introduced to golf or would like a "golf refresher," this program is for you.
SPECIAL OFFER!
For a limited time, purchase of a PGA Digital Camp will include a free subscription to PGA Junior Golf Camp All Access-powered by Ikonic Golf, a unique and powerful new interactive mobile golf instruction program.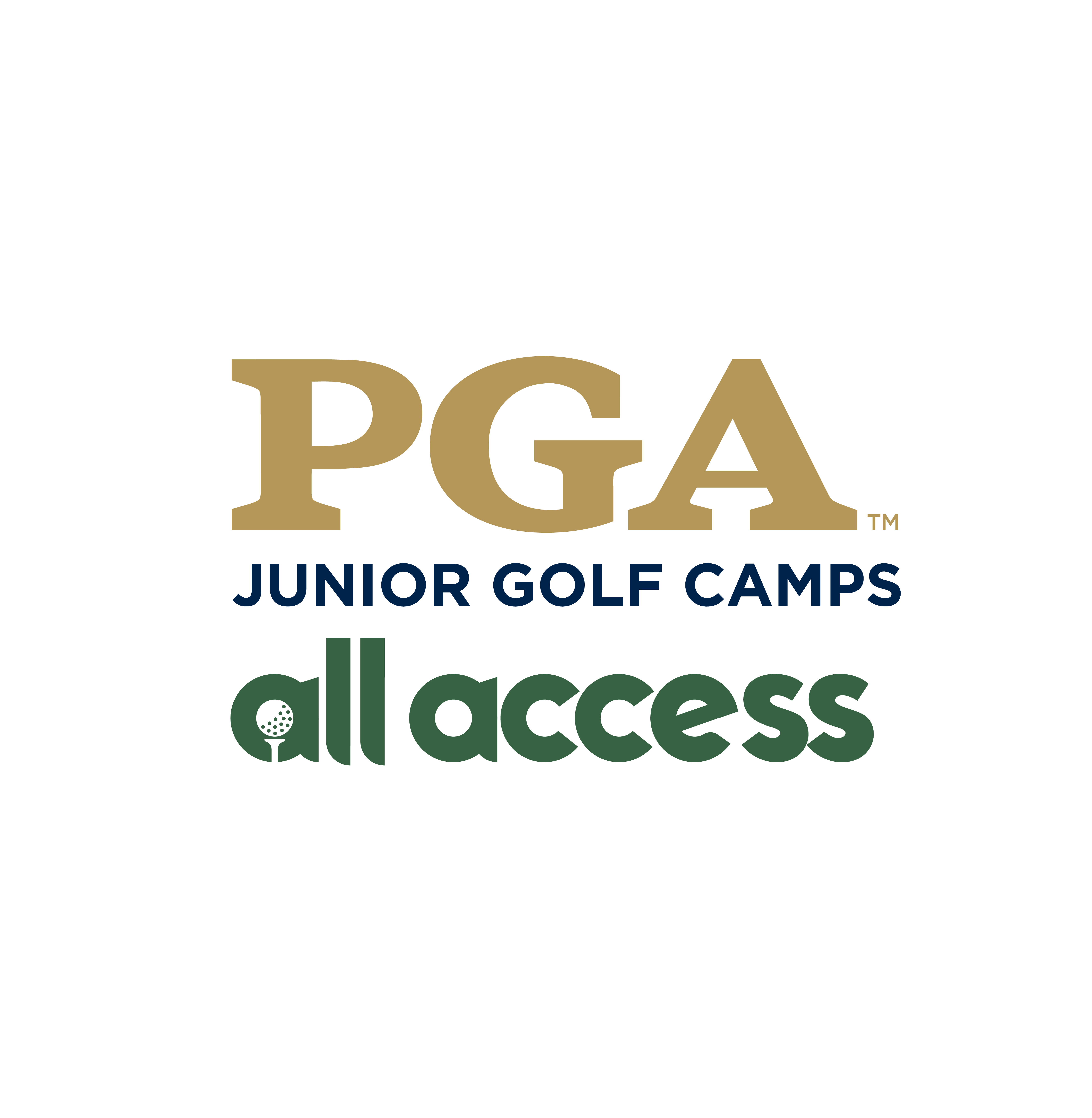 PGA Junior Golf Camps All Access
"All Access" is a digital golf academy subscription model that offers members a deep and constantly evolving library of virtual coaching to help junior golfers improve anytime, anywhere. We are excited to launch this one-of-a kind digital subscription program for junior golfers. Weekly golf content and activities will be delivered covering the key fundamentals of golf for beginner to advanced players.
Purchase a Digital Camp now and receive the PGA All Access subscription at no cost through February, 2021. You may continue your subscription after the introductory offer, for a monthly fee of $9.99 that can be cancelled at any time. You will receive detailed information regarding PGA Junior Golf Camp All Access in the near future.
REGISTER FOR A PGA DIGITAL CAMP!
Please Note: Camp price does not include a non-refundable, annual registration fee.
Find Camps by State
Camps instructed by
This isn't just any Golf Camp, it's the PGA Junior Golf Camp. Learn why the PGA instruction is best in class.