Half Day Camp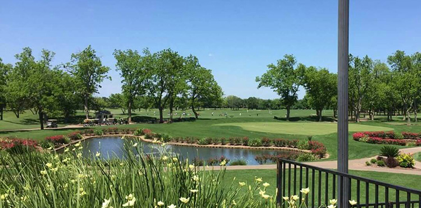 Dates: 8/06 - 8/09/2019
Days: Tue, Wed, Thu, Fri
Time: 9:00AM-12:00PM
Age: 7 to 13 yrs

Sweetwater Country Club
4400 Palm Royale Blvd
Sugar Land, TX 77479
Description
Action-packed camps include hands-on instruction led by certified PGA Professionals.
Signature PGA camp curriculum focuses on developing golf skills (full swing, short game, rules and etiquette) while keeping the experience fun and engaging (games and activities).
A fun, safe and educational environment designed with your child's well being in mind.
Low student to instructor ratio (approximately 6:1)
Half Day Camps are designed to inspire new golfers and further the development of those playing at a beginner to intermediate level. Participants are segmented into smaller groups based on their experience and age in order to create a favorable learning environment. For three hours each day, campers learn and hone their skills with a strong emphasis placed on golf's fundamentals while having fun!
Instructor
Bryan Gathright, PGA - Camp Director
Bryan has been a teaching professional since 1987 and his experience in golf covers more than 45 years. Bryan is the Founder of Gathright Golf, providing instruction to a wide range of golf talent from beginners to touring Professionals. He is also has been classified as one of the Top Teachers in Texas by both Golf Digest and Texas Monthly. Gathright was selected the 1997 and 2000 Southern Texas PGA Teacher of the Year. If the ultimate measure of a teacher is the success of his students, Gathright has helped some of the best in the game. Gathright's pupils include four-time PGA Tour winner Notah Begay III, five-time LPGA winner and U.S. Amateur and U.S. Junior Amateur ...More

Champion Dorothy Delasin. He also taught former Nationwide Tour Player of the Year, six-time PGA winner, 2014 Ryder Cup Team Member, 2015 Presidents Cup Team Member and most recently winner of the 2016 PGA Major Championship Jimmy Walker, and has taught former Texas Open Champion, David Ogrin. Bryan works with numerous other top tour professionals, collegiate and amateur players.
Sweetwater Country Club
Sweetwater Country Club is pleased to offer camps under the direction of Gathright Golf. Gathright Golf is led by Bryan Gathright who is a Golf Magazine Lifetime Top 100 Teacher and was awarded the 2020 STPGA Harvey Penick Teacher of the Year. Gathright Golf provides instruction to a wide range of golf talent from beginners to touring Professionals. Sweetwater Country Club's two courses, designed by architect Roger Packard and former host of the LPGA Hall of Fame Golf Classic, offer a diverse challenge for young golfers of all levels. With it's extensive practice facility, Sweetwater is the perfect place for juniors to learn and practice new skills.
Sweetwater Country Club
4400 Palm Royale Blvd
Sugar Land, TX 77479