Half Day Camp - Indoor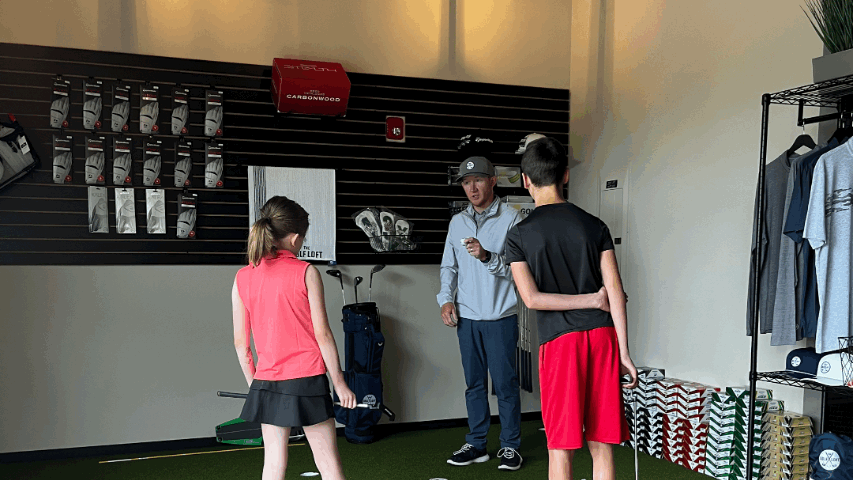 Dates: 7/31 - 8/04/2023
Days: Mon, Tue, Wed, Thu, Fri
Time: 9:00AM-12:00PM
Age: 7 to 13 yrs

The Golf Loft
125 Tumwater Blvd SE Suite D121
Tumwater, WA 98501
Price does not include a $20, non-refundable, annual registration fee
Description
Instructor
Chris Koch, PGA - Camp Director
The coaching philosophy of Chris Koch is rooted in the belief that students thrive with an individualized approach. He works with students to use their natural tendencies, capabilities, and habits to achieve results. He tries to find something as simple as possible that will help them without using over-complicated terminology and advice. Students leave with essential mechanics to build on and apply to multiple facets of their game. You can expect a warm welcome and personalized approach when working with Chris! The process involves a collaborative discussion about your history with golf, goals, current strengths and struggles, and anything else relevant to helping you be a better golfer. He will use the state-of-the-art Foresight GC Hawk simulators to understand your ...More

swing and achieve a full analysis of how to make it better.
The Golf Loft
The facility offers the use of two simulators, which use state -of-the-art imaging technology to give golfers a true to life game experience and large putting green for customers to use and work on their short game skills. The staff at The Golf Loft offers years of experience in private lessons, group lessons, specialized sessions, and club fitting. Junior golfers will have the unique experience of golf, fun, gamification and learning all at one location. All aspects of the game (full swing, pitching, chipping and putting) will be covered in this new and engaging environment!
The Golf Loft
125 Tumwater Blvd SE Suite D121
Tumwater, WA 98501