The Leadbetter Golf Academy in Miami, FL
Juniors can now have the "Leadbetter Experience" in South Florida in the heart of Miami.
The Leadbetter Golf Academy in Miami is a perfect blend of a great golf experience, with the vibrant south Florida lifestyle.
Since its inception in 1983, the Leadbetter business has grown into a global network of 40 Leadbetter Golf Academies spanning 15 countries around the world. With 100 Leadbetter Instructors and growing, this network now delivers more than of 50,000 golf lessons per year. The world-class instruction found at the Leadbetter Golf Academies have produced many elite juniors that went on to successful NCAA and professional careers, and helped thousands of amateur players enjoy the game of a lifetime.
Everything you need to know about camp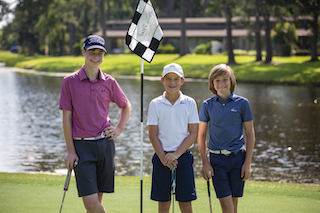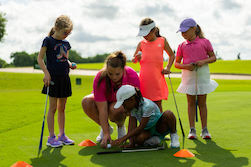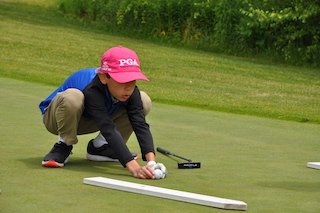 Camp Highlights:
Action-packed camps include hands-on instruction led by certified PGA Professionals.
Signature PGA camp curriculum focuses on developing golf skills (full swing, short game, rules and etiquette) while keeping the experience fun and engaging (games and activities).
A fun, safe and educational environment designed with your child's well being in mind.
Low student to instructor ratio (approximately 6:1)
A comprehensive description of the specialty camps offered at The Leadbetter Golf Academy Miami can be found here.
The Instructors
To be the best, you must learn from the best. That's why every junior golf camp instructor has been trained and tested in all aspects of the game by the PGA of America. Our promise - is to support, encourage, and respect each and every one of our campers and authentically inspire them to reach their full potential, both on and off the golf course.
Santiago Mari, PGA - Camp Director
Santiago Mari-Garcia was born in Mayaguez, Puerto Rico, turned pro at the age of 19 and became a Class A Member of the PGA of America in 2004. He has spent the last 18 years acquiring unmatched experience in all aspects of the golf game learning from the best in each field, from golf equipment design and development to the golf swing and golf instruction. Santiago attended both the University of Puerto Rico(R.U.M.) and the University of Central Florida where he completed a degree in Mechanical Engineering with a Minor in Materials of Engineering. Following he completed his Masters Studies in Biomedical Engineering from the University of Applied Sciences in Lübeck Germany, specializing in Biomechanics. Santiago has ...More

been fortunate to work with the world's best players as an Assistant Golf Professional at Lake Nona Golf and CC, where he started working with Top Professional Golfers from all major golf tours worldwide on their golf equipment. His experience and expertise kept growing through the years and then he joined the David Leadbetter Golf Academy in 2003 as Director of Club fitting and Golf Equipment, in Championsgate, FL. During this time working with the Leadbetter Team, Santiago has learned from the best instructors in golf as well as the best players in the world, both top Men and Women golfers, including the winners of many PGA Tour events and major tournaments on all professional circuits.
Andres Sala, Camp Co-Director
Andres was born in Valencia, Venezuela and started playing golf at the age of 4 in his native country and promptly fell in love with the game. After competing in hundreds of junior tournaments, Andres was offered a golf scholarship at Florida International University. After a successful college career, Andres continued playing golf at the professional level. During the next 10 years after after college, Andres played in the South American tour, European Challenge tour and various Mini tours in the United States. His playing career came to an end after many injuries. After stepping away from the game for a couple of years he decided to go back to the place that taught him and became an instructor. In ...More

2020 he became a Leadbetter Instructor where he now shares his knowledge and passion of the game to fellow students.
`
Summer 2023 Dates Coming Soon.
Please check back regularly for more information.
If you have any questions, please do not hesitate to contact us.
1802 NW 37th Ave
Miami, FL 33125
The PGA Junior Golf Camps Difference
We have camps for all age groups and abilities, and our best-in-class PGA instruction ensures your child learns from the best.
Camps instructed by