Modified Full Day Camp

Dates: 6/05 - 6/08/2023
Days: Mon, Tue, Wed, Thu
Time: 8:30AM-1:30PM
Age: 9 to 13 yrs

Haggin Oaks Golf Complex
3645 Fulton Avenue
Sacramento, CA 95821
Price does not include a $25, non-refundable, annual registration fee
Description
Action-packed camps include hands-on instruction led by certified PGA Professionals.
Signature PGA camp curriculum focuses on developing golf skills (full swing, short game, rules and etiquette) while keeping the experience fun and engaging (games and activities).
A fun, safe and educational environment designed with your child's well being in mind.
Low student to instructor ratio (approximately 6:1)
Modified Full Day Camps provide an excellent opportunity for junior golfers who are ready to take that next step towards course play. Participants will have the opportunity to improve their technical skills and begin to develop course management skills. Participants are segmented into smaller groups based on their experience level in order to create the most favorable learning environment possible.
Instructor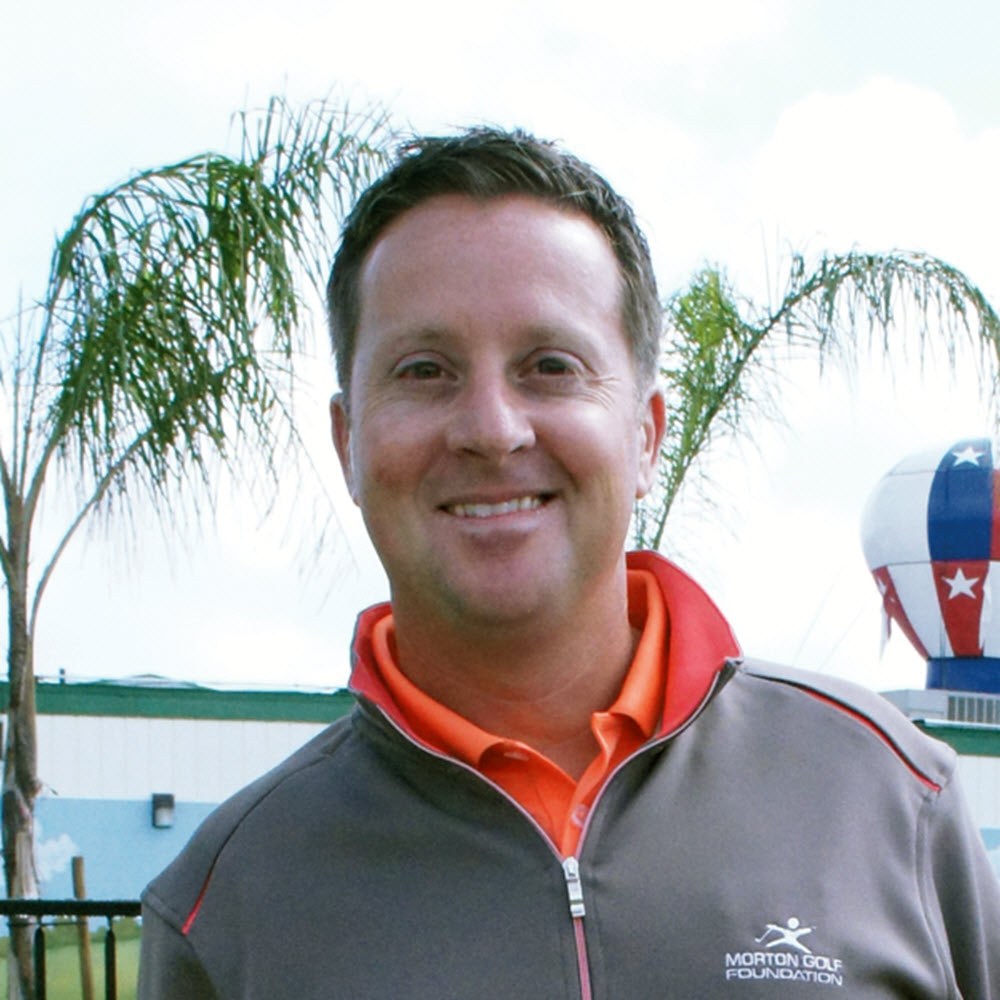 Tom Morton, PGA - Camp Director
Tom's golf career was fostered through the Haggin Oaks Junior Golf Programs and through the instruction of his father, Ken Morton, Sr., a five-time national PGA award winner and long-time PGA Director of Golf at Haggin Oaks. Born in Sacrament, Tom has played tournament golf since the Little Linker program at age 7, and then played on the Junior Golf Association of Northern California Tour and American Junior Golf Association events. His scholastic achievements and golf game enabled Tom to receive a golf scholarship to the University of California at Santa Barbara where he played competitively for 4 years. As the PGA Director of Player Development for Morton Golf & The First Tee of Greater Sacramento, Tom designs and coaches ...More

many programs. His philosophy is that the game has two types of motions, finesse and power swings, but the main goal is to always…HAVE FUN! He believes that each individual has their own golf blueprint based on current beliefs and body function and his job is to improve the blueprint for maximum success and enjoyment.
Haggin Oaks Golf Complex
If the century-old heritage oaks at Haggin Oaks Golf Complex could talk, they'd tell remarkable tales of players who have become household names in the golf world and once teed it up at this Alister MacKenzie masterpiece. Routinely 10 of his courses are listed in the top 100 in the world by the major golf magazines. The Haggin Oaks Golf Complex is also home to the The Northern California Institute of Golf and is committed to bringing excellence to the long-term development of its junior golfers. Today, Haggin Oaks boasts a world-class teaching facility with over 15 golf professionals, and a 100 stall, lighted driving range that includes over 100 stalls five practice greens and two bunkers. The driving range at Haggin Oaks is so popular that it stays open 24-hours-a-day during summer hours. The NCIG program at Haggin Oaks is uniquely qualified to prepare young athletes for the competitive environment, continue to refine technical skills, ancillary skills and develop the physical attributes. Training will be individualized to the athlete's particular needs in skill development, mental preparation, fitness and recovery. PGA Camps are also being held at <a href=https://pgajuniorgolfcamps.com/camp-locations/bing-maloney-golf-complex-sacramento-california/>Bing Maloney Golf Complex.</a> and <a href=https://pgajuniorgolfcamps.com/camp-locations/william-land-golf-course-sacramento-california/>William Land Golf Course.</a> High Performance PGA Camps are also available at <a href=https://pgajuniorgolfcamps.com/camp-locations/high-performance-pga-camp-at-haggin-oaks-golf-complex-sacramento-california/>Haggin Oaks.</a>
Haggin Oaks Golf Complex
3645 Fulton Avenue
Sacramento, CA 95821