Half Day Camp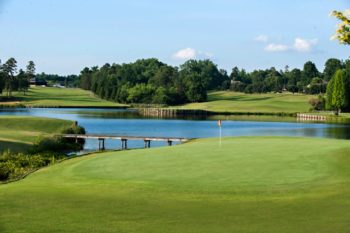 Dates: 6/10 - 6/14/2019
Days: Mon, Tue, Wed, Thu, Fri
Time: 9:00AM-12:00PM
Age: 7 to 13 yrs

Rick Murphy Golf Academy & Practice Center
1317 Pleasant Ridge Rd
Greensboro, NC 27409
Description
Action-packed camps include hands-on instruction led by certified PGA Professionals.
Signature PGA camp curriculum focuses on developing golf skills (full swing, short game, rules and etiquette) while keeping the experience fun and engaging (games and activities).
A fun, safe and educational environment designed with your child's well being in mind.
Low student to instructor ratio (approximately 6:1)
Half Day Camps are designed to inspire new golfers and further the development of those playing at a beginner to intermediate level. Participants are segmented into smaller groups based on their experience and age in order to create a favorable learning environment. For three hours each day, campers learn and hone their skills with a strong emphasis placed on golf's fundamentals while having fun!
Instructor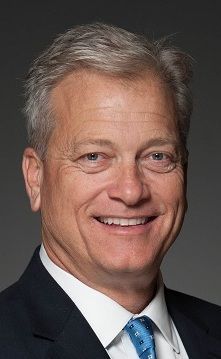 Rick Murphy, PGA - Camp Director
A PGA Member since 1981, Rick Murphy has received national awards for his coaching, mentoring and commitment to the game. Golf Digest rated him the best Teacher in the State in 2017-2018. He has been recognized nationally for his teaching and leadership. Below are just some of the accolades and certifications that he has received.
Carolinas PGA Teacher of the Year: 2001 and 2009
Carolinas PGA Professional of the Year: 2008
Golf Digest's Best Teachers in North Carolina: 2011-2012 (Top 10)
PGA of America Board of Directors 2013-2016
Co-Chairman PGA Youth Player Development Committee 2015-2016
PGA Teaching & Coaching Committee Member 2015-2016
Co-Chairman Carolinas PGA Teaching & Coaching Committee 2015-2016
Nike NG360 Certified Performance Specialist
Lynn Blake Golf Master Instructor Certification
Rick Murphy Golf Academy & Practice Center
The PGA Professional staff at Rick Murphy Golf take the holistic approach to learning by incorporating and assessing each young student's golf skills, mental skills as well as improving physical fitness and conditioning. The Academy's 25 acre practice area includes two indoor studios as well as a short game area, pitching and chipping green, 6 pin placements, sand bunker, targets and driving range. Rick Murphy Golf Academy is also hosting PGA Junior Golf Camps at <a href="https://pgajuniorgolfcamps.com/camp-locations/greensboro-national-golf-club-greensboro-north-carolina/">Greensboro National Golf Club.</a>
Rick Murphy Golf Academy & Practice Center
1317 Pleasant Ridge Rd
Greensboro, NC 27409